Home School Association Board
Susan Maiorana - President
Oscar Alfaro - Vice President
Felice Salvatore - Treasurer
Valerie Smith - Secretary
As we begin the new school year, we encouarge everyone to volunteer. 
W
e 
always welcome any suggestions or ideas you may have for future events.
Looking forward to a fruitful year ahead!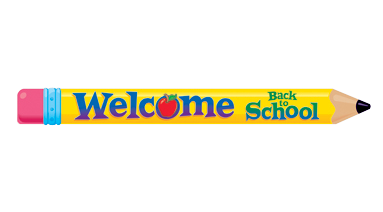 President's Message 
Hello, my name is Susan Maiorana. I am the new HSA President.  I look forward to serving in this capacity and hope to be able to continue the enjoyable, fun and educational HSA sponsored events of the past.  In order to have a successful year we need your help as volunteers.  If you do not currently get the occasional email updates from the HSA, please email us at st.genevievehsa@gmail.com.  Together we can make this one of the best school years for St. Gens and for our children.  Thank You!
Announcements
Meet our NEW HSA Board!
Oscar Alfaro- Vice President
Felice Salvatore -Treasurer
HSA Formal Meetings will be held on December 4th and March 12th at 7pm in the cafeteria.  All are encouraged to attend!!

September
12-26 KidStuff Coupon                     Book Sale
October
15-26 Yankee Candle

November
5- 16 Mixed Bags fundraiser
26-30 Scholastic Book Fair
December
9     Applebee's Breakfast
**All events are tentative and dates are subject to change**
Important!!
If you agreed to pay the up front fundraiser fee of $400, please send in check by September 30th.
Reminder! Protecting God's Children class is required for parents volunteering at school events (e.g. trips).
HSA contact info
Facebook - search "St. Genevieve Catholic School Home School Association"
You can edit text on your website by double clicking on a text box on your website. Alternatively, when you select a text box a settings menu will appear. Selecting 'Edit Text' from this menu will also allow you to edit the text within this text box. Remember to keep your wording friendly, approachable and easy to understand as if you were talking to your customer